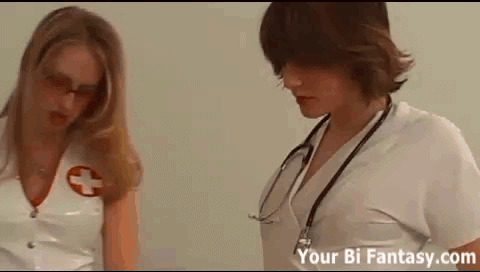 share gif:

The nurses that are supposed to be ensuring your wellbeing understand that you just love having your ass filled. As such, they have taken it upon themselves to cure you of your very special medical condition.

What seems to be the problem here? Well, that's quite a weird issue. How about you bend over on the bed and show me your ass? Good, now spread your cheeks so I can get a thorough look inside. We need to be sure that there's nothing wrong here, so I'm just going to insert my fingers and have a fiddle around.

You like it when I put things in your ass, don't you? How about we get some other nurses in so that your rear can be fully satisfied. We wouldn't want you to think that the great team here is not willing to go to the ends of the Earth to ensure your wellbeing. Do you like being treated like a little bisexual whore as we fuck you the way you long to be fucked?