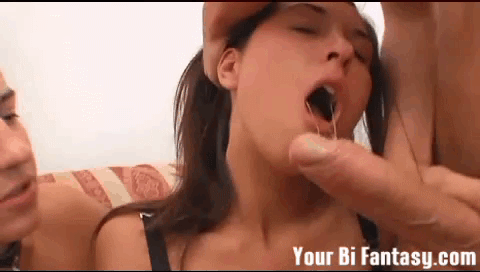 share gif:

Things with your dominatrix have been lacking lately, so she has decided to bring someone else in. What will you do when she makes a new man to kiss you while she sucks your lucky cock?

While you might think that I am doing this for your pleasure, you have to appreciate that part of being my little whore is that whatever I want to happen will become a reality. Lately, I have decided that you simply do not appreciate women enough, so we are going to fix that by showing you what worshiping a man is like instead.

I want you to suck on his cock and treat it like it's the last thing you will ever do. Your tongue should be wrapped firmly around his shaft as I introduce you to a completely new sexual experience. Deep throat his rock hard cock and be ready to take my strapon in your ass, because sooner or later it's going to be a real cock buried deep in your rear.