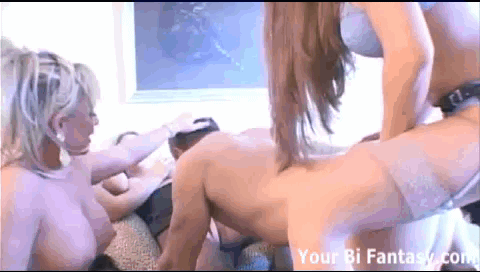 share gif:

This group of secretaries all get their very own strapon, and when you come into the office, they have no choice but to turn you into their bisexual slave. Are you ready to be made into a total sissy?

Thank you for wishing me happy birthday, boss! But because I am leaving soon, the girls thought that you should give me the best present I could ever imagine. How about you get out of that classy uniform and prepare yourself for some anal pounding? We just love the idea of having you in a compromising and vulnerable position.

We love that you have big muscles and a high-class, powerful position in the company. That said, we know that deep down inside, you want to be fucked like a little sissy whore. No one gets to the top without sucking a few dicks, even the men in the office. So how about you show us your bisexual ways like the good submissive slave you are?