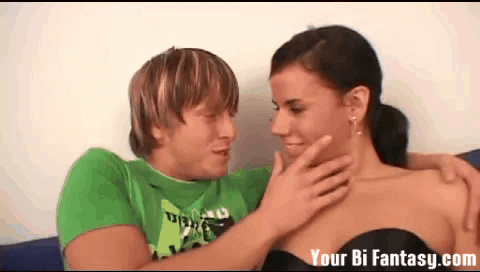 share gif:

Your mistress certainly likes the things you two get up to, but the times are changing and her latest fetish is going to involve you getting a little more bisexual than you might have wanted.

Do you like it when I push you to suck the cock of my other slave? How does it feel to have a thick, firm piece of meat going in and out of your mouth while he teases and pleases my pussy in a way that you can only imagine? I love treating you like a bisexual slut, and seeing you get a mouth full of dick really gets me wet.

Now sit back and relax as I get you to be on the receiving end of the action. The feeling of having another guy suck your cock like you're some sort of sissy whore must be a new one that you don't want to admit is good, right? Well thankfully, your gay cock fantasy is safe with me. I love keeping a slave interested with bisexual experiences.